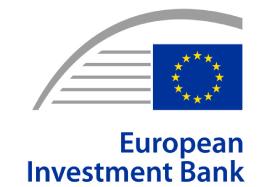 (Senior) Cloud Project & Service Manager - Poland
EIB - European Investment Bank
Warsaw, Poland
The EIB, the European Union's bank, is seeking to recruit, for its newly created Centre of Excellence, a (Senior) Cloud Project & Service Manager - Poland *. The role will be part of Group Corporate Services Directorate - Group Digital Office (GCS-GDO), Platforms & Services Department (P&S), Infrastructure Services Division (IS), Network & Data Centre Unit (NDC) located in the EIB External Office in Warsaw.
This is a full-time temporary position at grade 5/6 in Warsaw, Poland. The term of this contract will be 4 years.
*internal benchmark (Senior) Engineer IT Technology & Infrastructure
Purpose
Are you ready to contribute to a sustainable future and be at the heart of the European Union's Climate Bank's digital evolution? The European Investment Bank (EIB) is on a strategic mission to integrate advanced IT technologies, enhancing our business efficacy and the interaction experience with our clients and partners. Our Digital Transformation's success is energized by the diverse array of our team's skills, profound expertise, and dedication to bringing our forward-thinking vision to life. While we're headquartered in the vibrant city of Luxembourg, we're excited to establish out Centre of Excellence in the dynamic hub of Warsaw!
Would you like to play a pivotal role in shaping our cloud journey? We are looking for a person who will be instrumental in driving our cloud migration projects. Your mission will encompass steering cloud migration initiatives with precision and ingenuity, ensuring seamless operations that resonate with efficiency and innovation. You will shape the project landscapes with your vision and our collaborative approach. If you have a blend of expertise in IT project management, a passion for cloud technologies, and a commitment to excellence, we are looking for you.
Let's shape the digital future together. Apply now to build technological excellence with a purpose!
Operating Network
You will report directly to the Head of the Network and Data Centre Unit. You will work in close collaboration with variety of IT teams in particular with infrastructure and application teams. As you will be based in Warsaw some business travel to the EIB Headquarters is foreseen to meet with the larger team & in-house clients based in Luxembourg. This dynamic role not only offers the opportunity to impact our digital landscape but also enables you to engage with diverse teams and projects across Europe.
What will you do?
Set up and lead end-to-end cloud migration projects, providing project management expertise and oversight, ensuring on-time and on budget delivery without compromising high quality deliverables;
Engage regularly with stakeholders, gathering their requirements, ensuring they're accurately translated into technical implementations, and providing consistent updates;
Collaborate closely with technical teams to design and implement robust cloud migration strategies;
Oversee daily operations of cloud services, ensuring high availability, optimal performance, and the timely resolution of any emerging issues or disruptions;
Monitor cloud service health metrics proactively, initiating swift interventions and solutions for disruptions or any signs of performance degradation;
Implement, promote, and maintain cloud best practices throughout the organization, ensuring top-tier service resilience, security, and compliance;
Act as the primary point of contact for Infrastructure cloud service-related inquiries, concerns, and issues, ensuring prompt and satisfactory resolutions;
Coordinate seamlessly with vendors and third-party providers for cloud tooling, support, and enhancements, maintaining optimal service delivery;
Continuously assess, research, and integrate the latest cloud technologies, tools, and services to maintain a competitive edge and ensure operational excellence.
Qualifications
University degree (minimum an equivalent to a Bachelor) preferably in computer science, information technology or related disciplines;
At least 5 years of relevant experience in delivering IT Infrastructure Services with at least 3 years dedicated to cloud projects;
Track record of managing migrations from on-prem to major public clouds: AWS, Azure, or Google Cloud;
In-depth experience of at least one IT Project Management methodology such as PM2, PMI, PRINCE2, SCRUM;
Experience with cloud cost management, optimization strategies, and budgeting;
Experience with processes related to resource and capacity planning, IT service level management (ITIL) and IT quality assurance;
Proven experience in delivering and managing cloud services post-migration, ensuring optimal performance and uptime;
Excellent communication skills and ability to coach, mentor and provide direction to project team members;
Excellent knowledge of English and/or French (*), with a good knowledge of the other. Knowledge of other EU languages would be an advantage.
Competencies
Find out more about EIB core competencies here.
(*) Unless stated explicitly as a required qualification, a good command of French is not a pre-requisite for hire. As both English and French are however official working languages of the EIB, proficiency in both languages is a pre-requisite for your future career development. Any language clause in your contract must be fulfilled in order for you to be eligible for a promotion (either via the annual appraisal cycle or via an internal selection process). Proficiency is understood to mean the attainment of level 5 of the Inter Institutional language courses, corresponding to B1.2 of the Common European Framework of Reference for Languages (CEFRL). The Bank offers appropriate training support.
Additional information
The remuneration of staff hired directly at a post in an external office within the EU may be adapted to the costs of living of the respective country. Please follow the link We invest in you.
We are an equal opportunities employer, who believes that diversity is good for our people and our business. We encourage all suitably qualified and eligible candidates to apply regardless of their gender identity/expression, age, racial, ethnic and cultural background, religion and beliefs, sexual orientation/identity, disability or neurodiversity.
Applicants with specific needs are encouraged to request reasonable accommodations at any stage during the recruitment process. Please contact the EIB Recruitment team Jobs@eib.org who will ensure that your request is handled.
By applying for this position, you acknowledge the importance of maintaining the security and integrity of the Information of the EIB Group. In case of selection for the position you agree to comply with all measures (policies, controls, document classification and management) implemented by the EIB Group to prevent unauthorised disclosure of any information or any damage to the EIB Group reputation.
Deadline for applications: This is an open campaign to consecutively fill open position. The campaign will remain open until the position is filled. Applications will be reviewed in order of receipt.
Don't forget to mention EuroTechJobs when applying.